AR Awards 2013…. WINNERS ANNOUNCED


As with all established and valued industries come's an awards celebration – recognising & rewarding those excelling within their field.
The AR Summit are pleased to have hosted the 2nd UK augmented reality awards, a platform designed to recognise & reward those successfully adopting AR, highlighting those who are producing creative strategies, adopting new techniques, enhancing technologies  and pushing forward the industry – creating a name for the world of AR.
2013 WINNERS ANNOUNCED

Best AR Hardware Innovation 2013
AR&Co- super trap
Diotasoft – Seltic Wand
Metaio – AR Engine
Vuzix – M100 Smart Glass
Highly commended: Metaio – AR Engine
Winner: Vuzix – M100 Smart Glass
Best AR Practical case study 2013
Appshaker – coca cola
AR&CO- Indosat MonstAR
AR Works
Berwick Post – iBalloon
Diotasoft
Twnkls – Decolabs
Zappar – Asda
Highly commended: Diotasoft
Winner: Zappar – Asda
Best AR Technology Platform 2013
Qualcomm – Vuforia
Aurasma
Blippar
Metaio
Vuzix
Wikitude
Highly commended: Qualcomm – Vuforia
Winner: Metaio
Best AR Developer 2013
Apache
AR&CO
AR23D Studio
Bolser
Diotasoft
Fuzzy Logic
Highly commended: Apache
Winner: Fuzzy Logic
Most Innovative use of AR 2013
Apache – Iron Man 3
AR&Co – lee cooper
Augment
Blippar – Heart Foundation
Bolser – T@g for Sony
büro bewegt
Daqri – Cadallac ATS vs The World
Fuzzy Logic – AppTag
AR-Code – by Seac02
Highly commended: Daqri – Cadallac ATS vs The World
Winner: Apache – Iron Man 3
AR Awards Champion 2013
Vuzix
Metaio
Appshaker
Diotasoft
Qualcomm
AR&CO
Apache
Fuzzy logic
Wikitude
Highly commended: Vuzix
Winner: Apache
Award winners were announced during an awards ceremony at the end of AR Summit 2013 on the 20th June at the Altitude, London.
During June 2013 our advisory council formed the panel of judges to review and score in the below areas for the shortlisted judged categories.
Entries have been judged on:
• Concept of use of AR
• Imagination, innovation and uniqueness
• Commercial feasibility
• Market perception
• Achieved results/ ROI
Who are the judges?:
• Ken Blakeslee, Chairman, WebMobility Ventures
• Geoff McCormick, Director, Alloy
• Mark Challinor, Director of Mobile Platforms, Telegraph Media Group
• Alex Kozloff, Head of Mobile, IAB
• Sally A. Applin, Doctoral Candidate, University of Kent at Canterbury, UK
• Nizar Romdan, Head of Ecosystem, Media Processing Division, ARM
• Sam Crocker, Digital Director, Bray Leino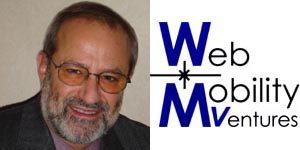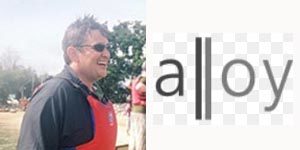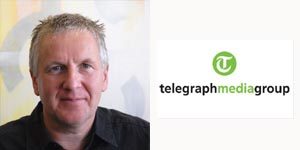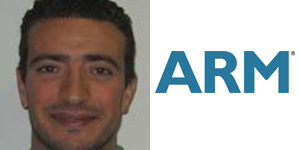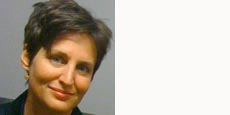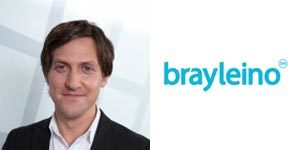 ———————————————————
AR Awards 2012 Winners:
AR Developer 2012
Apache Solutions Ltd
Apposing
App Shaker
Fuzzy Logic
Play nicely
Will Powell
Highly Commended : AppShaker
WINNER: Apache Solutions Ltd
AR Technology Provider 2012
Audio AR Toozla
Aurasma
Build AR
Laster
Vuzix
Wikitude
Total Immersions
Layar
Highly Commended : Aurasma
WINNER: Vuzix
AR Browser 2012
Aurasma
Blippar
Junaio by Metaio
ViewAR
Wikitude
Augmented Technologies Ltd
Layar
Highly Commended : Junaio by Metaio
WINNER: Blippar
Most Innovative use of AR 2012
Qualcomm – Sesame Prototype Playset
Balance Studios – Rocks in my socks, childrens story book
AR Lab
Keytree Ltd – CEO Vision
E-axis Inc – Transporter app
Interface3
iSee – War of the Worlds
App Shaker – National Geographic
String – Nike Boxpark
Pimento Vision – Vodafone Foundation
Somo – Audi Le Mans
Highly Commended : App Shaker – National Geographic
WINNER: Keytree – CEO Vision
Best AR Marketing Strategy 2012
Apache – Magic Mirror
App Shaker – National Geographic
Goldrun
iSee – War of the worlds
Playstos – GORE-TEX
Highly Commended : Apache – Magic Mirror
WINNER: App Shaker – National Geographic
Best AR App 2012
Aurasma
Mechanism Digital
Play nicely
Wikitude
Highly Commended : Wikitude
WINNER: Aurasma
Mobile Agency 2012
Apache
Somo
AppShaker
Pimento Vision
Highly Commended : Apache Solutions Ltd
WINNER: Pimento Vision
AR AWARDS CHAMPION 2012
Aurasma